Enjoy Ireland's famous castles and whiskey

Ireland is known for its castles and for its whiskey, and with this tour from Dublin, you'll get to spend the day experiencing the best of both. Highlights include visits to Trim Castle, the largest Norman Castle in the country, 12th-century Bective Abbey, Slane Castle and the Slane Distillery, located in the castle grounds.
Day Tour (9am to 6pm)
• Private Driver/Guide
• Luxury Vehicle
• Duration: 8 Hours
• Dublin – Trim – Slane – Dublin
• Bottled Water and Umbrellas Provided.

Meet your driver/guide in the lobby of your hotel this morning and depart Dublin in a luxury vehicle. Today you will travel into the Royal County of Meath for a visit to Trim Castle. You will also see Bective Abbey and in the afternoon enjoy a tour at Slane Castle followed by a tour and VIP tasting at the Slane Distillery. Return to Dublin in the afternoon.

Trim Castle: The largest Anglo-Norman castle in Ireland, was constructed over a thirty-year period by Hugh de Lacy and his son Walter. Hugh de Lacy was granted the Liberty of Meath by King Henry II in 1172 in an attempt to curb the expansionist policies of Richard de Clare, (Strongbow). Construction of the massive three storied Keep, the central stronghold of the castle, was begun c. 1176 on the site of an earlier wooden fortress. This massive twenty-sided tower, which is cruciform in shape, was protected by a ditch, curtain wall and moat.

Bective Abbey: Founded in 1147 for the Cistercian Order by Murchad O'Maeil- Sheachlainn, King of Meath. It was Ireland's second Cistercian Abbey; a 'daughter house' to nearby Mellifont. The Order had been founded to recapture the original simplicity of monastic life; this was reflected in their restrained buildings.

Slane Castle: Slane Castle, situated in a dramatic setting by the river Boyne, is one of the most exciting buildings architecturally in Ireland. Home to the Conyngham family since 1703, the historical tours cover the family's colourful history and stories about the world-famous rock concerts.

Slane Distillery: Enjoy a VIP private tour of Slane Distillery through the heritage room, barley room, cooperage, and maturation warehouse before a final stop that provides a view of the pot stills and production areas. The VIP tour concludes in the best way possible with a taste of the signature triple casked blend, Slane Irish Whiskey.
Prices from
1-3 Guests -   €795 - €825
3-5 Guests -   €850 - €895
5-12 Guests - €995 - €1225
Please email us to book your day tour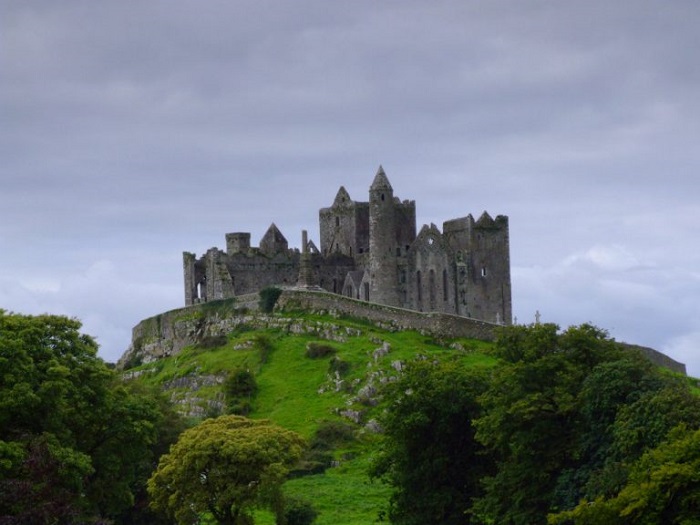 Book
This Tour
Whatever your requirement, simply provide your contact details and we'll be in touch shortly. We can adjust any of the services included to meet your wish list, requirements and your budget.
Custom-Design Your
Own Itinerary
It's a stress-free way to create your magical Irish adventure with our hospitality experts. We can adjust any of the services included to meet your wish list, requirements and your budget.
Similar tours that might interest you
Private Full Day Tour of Dublin
Explore Dublin in detail today including a 3-hour private walking tour ending with entrances to Trinity College to see the Book of Kells.
Private Tour to The Rock of Cashel and Kilkenny
Discover Irish history and traditions on a full-day trip from Dublin to The Rock of Cashel and Kilkenny.