Take a trip to Waterford Crystal and Mediaval Kilkenny

Discover Ireland's history and tradition on a full day-trip from Dublin to Waterford and Kilkenny. Enjoy a guided tour of the Viking City of Waterford with your driver-guide. Entrances included to the iconic House of Waterford Crystal. Later travel to Kilkenny for a stroll through the heart of this medieval city including entrance fees to Kilkenny Castle.
Day Tour (9am to 6pm)
• Private Day Tour
• Private Driver-Guide
• Luxury Vehicle
• Duration: 8/9 Hours
• Dublin – Waterford – Kilkenny – Dublin
• Bottled Water and Umbrellas Provided.

Meet your driver-guide in the lobby of your hotel this morning and depart Dublin in a luxury vehicle. Today you will explore the historic Viking City of Waterford including a visit to Waterford Crystal. In the afternoon you will visit medieval Kilkenny including a visit to Kilkenny Castle. Return to Dublin in the late afternoon.

Waterford Crystal: Entrances are included for the factory tour of Waterford Crystal. Nothing compares with the atmosphere of the blowing room, the heady mix of heat, noise and bustling activity makes this experience all the more breath-taking as you edge closer to the 1400c furnace. In front of your eyes, you will see red-hot molten crystal take shape, in a miracle of light, heat and skill. Our craftsmen are meticulous, and you can watch as they transform glowing balls of molten crystal into elegant shapes with skills that have made two hundred years of perfection clearly visible in every piece.

Kilkenny Castle: Kilkenny Castle stands dramatically on a strategic height that commands a crossing on the River Nore and dominates the 'High Town' of Kilkenny City. Over the eight centuries of its existence, many additions and alterations have been made to the fabric of the building, making Kilkenny Castle today a complex structure of various architectural styles.
Prices from
1-3 Guests -   €845 - €995
3-5 Guests -   €995 - €1295
5-12 Guests - €1295 - €1995
Please email us to book your day tour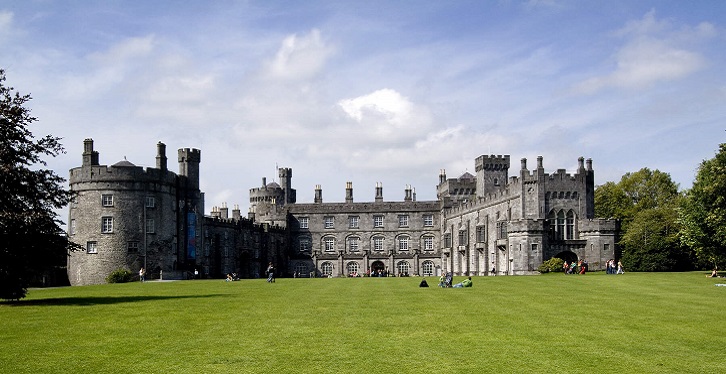 Book
This Tour
Whatever your requirement, simply provide your contact details and we'll be in touch shortly. We can adjust any of the services included to meet your wish list, requirements and your budget.
Custom-Design Your
Own Itinerary
It's a stress-free way to create your magical Irish adventure with our hospitality experts. We can adjust any of the services included to meet your wish list, requirements and your budget.
Similar tours that might interest you
Private Tour to The Rock of Cashel and Kilkenny
Discover Irish history and traditions on a full-day trip from Dublin to The Rock of Cashel and Kilkenny.
Private Tour to Powerscourt and Glendalough
Enjoy a visit to the monastery at Glendalough and the stunning Powerscourt House and Gardens.